Members please login to the left.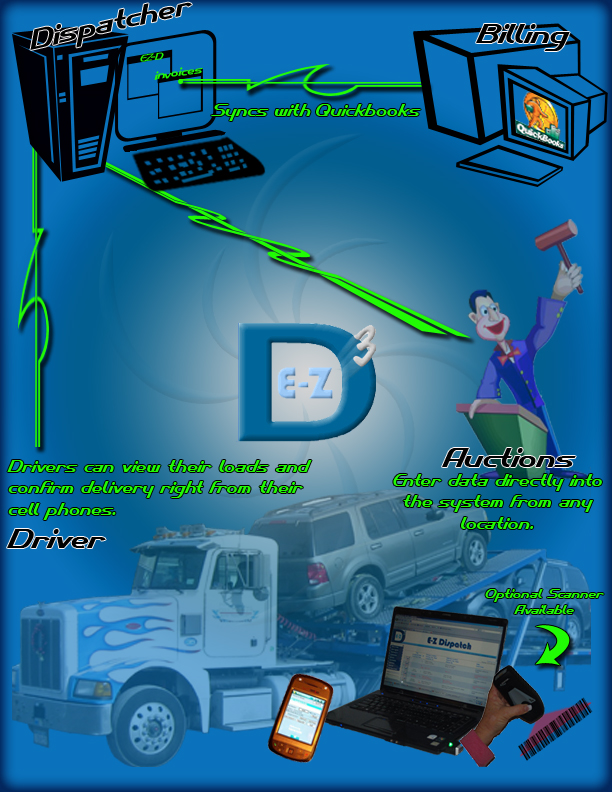 Not a member?
Feel free to contact us at 619-889-1589 for more information.
EZDispatch is a dispatch program specifically designed for Auto Transport Companies/Brokers. We understand that you are not your average freight company, and therefore average dispatch software does not work. EZDispatch can:
Easily store and manage your customer information, and even rate customers with your own custom rating levels (you can choose to mark certain customers as customers you no longer wish to haul for, or even mark the ones that pay fast. It's all up to you.)
Easily assign loads to drivers/trucks
Print order sheets
Allow your drivers to log in from a laptop, tablet, or cell phone and retrieve their instructions.

And so much more!
If you would like more info, feel free to contact us.